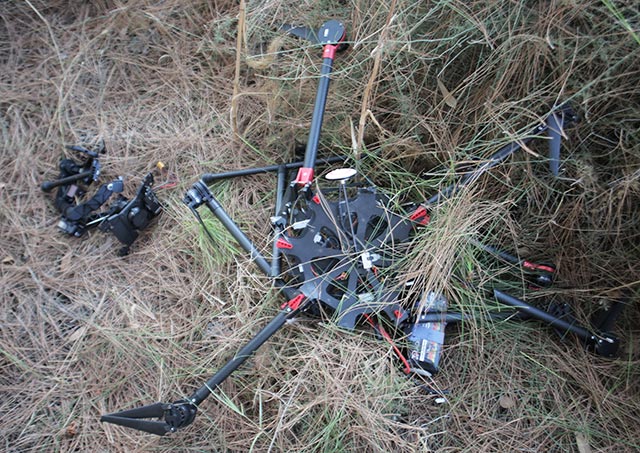 Last Thursday was an interesting day.  My son, Barry, and I left at dawn and drove down to Tel Lachish to shoot aerial video footage for an excavation that is underway there.  As we began our last flight, with no warning and for reasons we have yet to figure out, our octocopter began to careen around in the air and then dropped out of the sky from about 100 meters, crashed through a tree and smashed to the ground.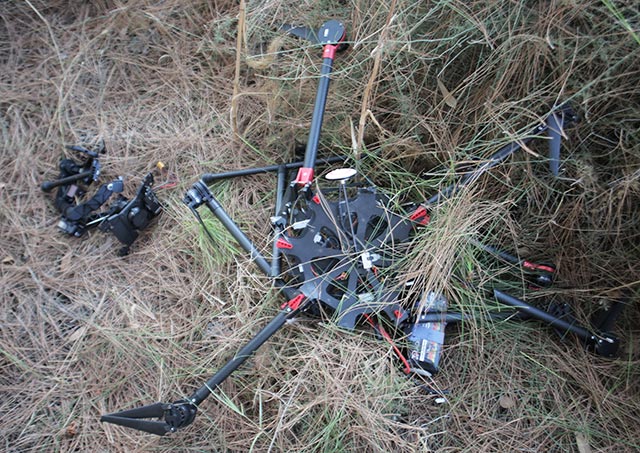 We were in shock!  After recovering somewhat, Barry and I headed over to where the octocopter lay mangled on the ground–gimbal ripped off, legs askew, blades broken.   Still stunned, we gathered it up and headed home.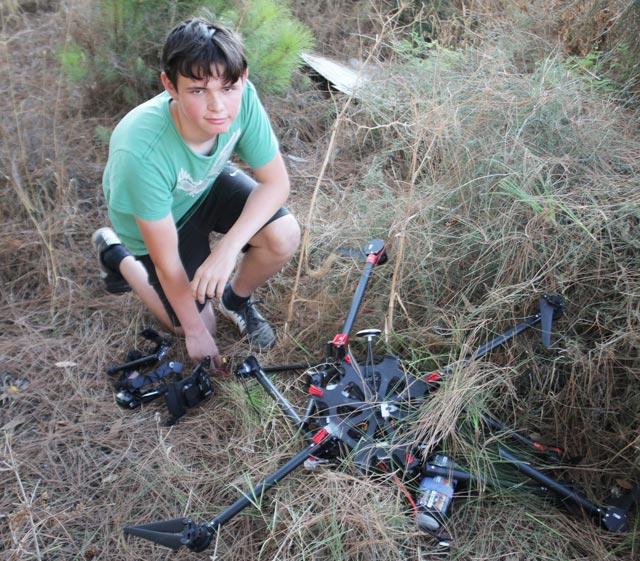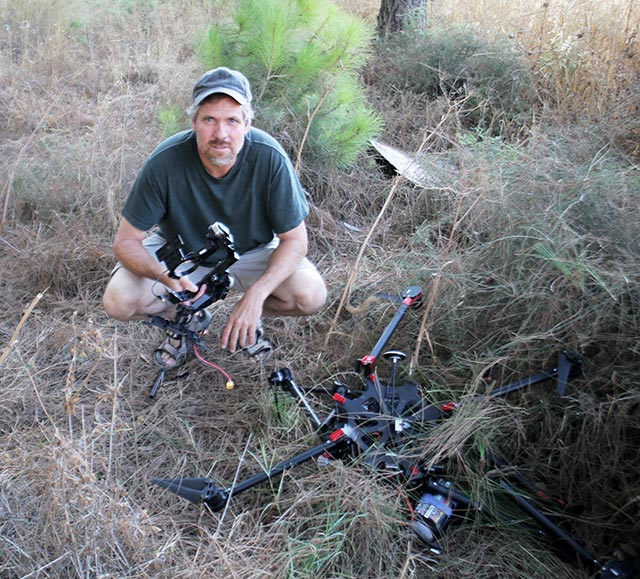 As we drove, shock gave way to conversation.  We kept going over and over what had happened, trying to figure it out.  As we talked, we became more and more aware of how grateful we were for what had not happened!  In the end, the only thing harmed was our octocopter.  The place we fly most frequently is over Jerusalem, so we were extremely thankful that this happened out in the middle of nowhere.
Also, our camera was not harmed at all.  The gimbal it was attached to was completely ripped off of the octocopter, yet the camera did not have a scratch on it.  Miracle!
For the last two years, Barry and I have worked together flying this octocopter.  We've spent endless hours taking photographs and gathering footage.  Aside from the valuable media resources this has gained us, I've watched my son mature as he has responded to the responsibility of piloting this intimidating machine.  Working together as a father and son in some pretty stressful situations has bonded and forged our relationship.  At the end of that day, I felt blessed!  What had been lost did not compare to what had been gained.
Now…I have no octocopter.  Now…I am free to shift my focus.  Now…I write!  I've already begun that process.  However, knowing that I have had an expensive piece of equipment available to use, I have felt pressure to take advantage of every clear morning, every chance to use the octocopter to gather footage and photographs.  Now that pressure is gone.
There will be more to come about the book I'm writing.  I can tell you this, though, it will have lots of great aerial photographs thanks to the Octocopter S 1000, may she rest in pieces peace.
Praise be to our God who is always good, and especially so on "interesting" days!
Blessings,
Joel