Live interview! In just a few hours!!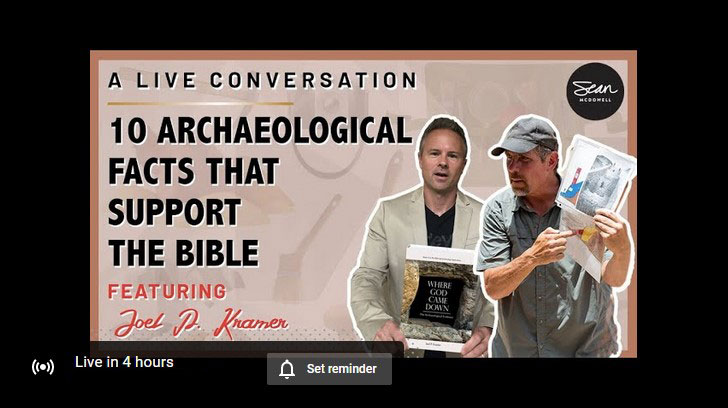 NEWSFLASH! Today at noon Pacific time (1:00 MST, 2:00 CST, 3:00 EST), you can watch me in a live interview with Dr. Sean McDowell. We'll be talking about the Bible and archaeology and discussing my new book, Where God Came Down: The Archaeological Evidence.
Tune in to his YouTube channel to watch live:
https://www.youtube.com/watch?v=A_k4noV95kk
Dr. McDowell's focus is "Bringing Truth to a New Generation," so I'm excited to have the opportunity to highlight the robust agreement between the Bible and archaeology! Sorry for the short notice, but fear not. If you miss it live, you can watch it at the above link at any time.
Hope you can tune in. Now off for audio/video set up!
Blessings,
Joel