Israel Study Tour – March 2020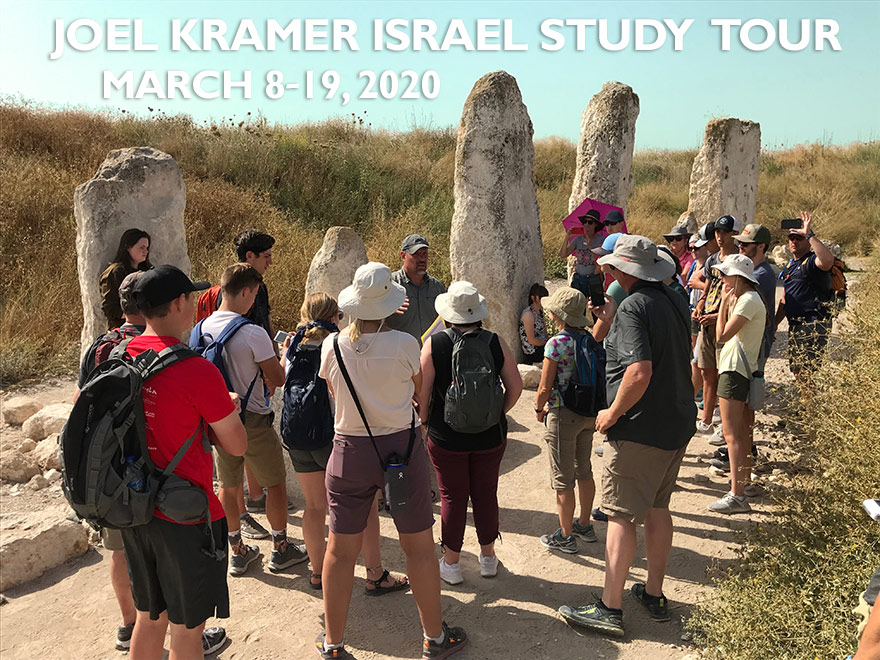 Anyone I meet these days quickly learns something about me: I am passionate about archaeology and how it relates to the Bible. My wife, Cathy, has termed a phrase that describes what I often do when I get into conversations with people--I "firehose" them.
It isn't my intention; I simply get excited about how strongly the Bible is grounded in truth, and I want others to understand that reality as clearly as I do. Encouragingly, when many of the folks getting "firehosed" notice Cathy subtly signalling me to wrap up the conversation, they laugh and declare themselves completely interested and only too happy to get "drenched" by my enthusiasm.
That shared interest, which I encounter in so many, is what excites me to lead Israel study tours.  The opportunity to take people to significant Biblical sites and explain how the evidence of archaeology lines up with the story of redemption...it doesn't get any better!
If you also love learning about the Bible and growing in your understanding of the incredible ways God has been at work through the course of history (and you wouldn't mind getting firehosed), then I invite you to join us on our upcoming tour, March 8-19, 2020!
Blessings,
Joel